Strawberry & Banana
4.1
5917 reviews
Strawberry Zen is what you need to start your day right. This powerhouse smoothie is packed with fruits and veggies that'll keep you going throughout the day. And who doesn't love a traditional strawberry & banana blend with a twist?
Looking for a low fat option? We got you! This fruity smoothie only has 0.5g of fat, is high in fiber, gluten-free, and has no added sugars!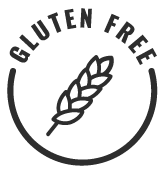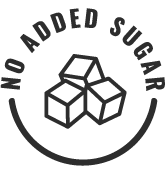 More smoothies
THE GOODS
Banana
Strawberries
Raspberries
Zucchini
Peaches
Pea Protein
Cranberry Powder
Flax Seeds
Chia Seeds
HOW TO PREPARE
1. Fill Fill cup with preferred liquid.

2. Blend & enjoy Pour contents into blender, blend, and enjoy!
PEOPLE ALSO BOUGHT
Looking for something new? Superfoodies who love Strawberry & Banana also liked these cups…
Reviews
Overall Rating: 4.1/5
based on 5917 reviews
aaaaa
Khaldoun K
Verified
October 6, 2022
aaaaa
Durelle S
Verified
May 7, 2022
Excellent
My teenagers and their friends love this flavor and one of my favorites
aaaaa
Ijahnae O
Verified
May 7, 2022
Strawberry yum
Just plain delicious. Tastes like summertime! Sneaky vegetables in with all that sweet summery fruit goodness even fooled the kids! Yay
Tips:
Use your fav milk or try adding some peach juice for extra summer sweetness
aaaaa
Laquanda V
Verified
July 13, 2022
Amazing
Add a small amount of honey and enjoy
aaaaa
Antecia J
Verified
July 13, 2022
Its coulourful
I loved it. The combination of fruits is perfect
Tips:
It is amazing.
aaaaa
Sormeh L
Verified
November 24, 2021
Another favourite
This is another one of the flavours that I could have multiple times and not get sick of, the one thing I wish is that it had more of a hint of banana
Tips:
Sometimes I'll add a banana into the smoothie when blending, I also use Almond milk as my substitute to blend the smoothies together
aaaaa
Besset T
Verified
November 24, 2021
aaaaa
Marji S
Verified
November 24, 2021
Super tasty!
Im def purchasing again!
aaaaa
Rovel N
Verified
November 22, 2021
Tasty
I love the cherries. This smoothie is really good. Great combination.
aaaaa
Charles Q
Verified
November 17, 2021
classic
a nice classic smoothie
More Reviews