Strawberry & Banana
1 serving per cup
Strawberry Zen is what you need to start your day right. This powerhouse smoothie is packed with fruits and veggies that'll keep you going throughout the day. And who doesn't love a traditional strawberry & banana blend with a twist?
Looking for a low fat option? We got you! This fruity smoothie only has 0.5g of fat, is high in fiber, gluten-free, and has no added sugars!
More smoothies
INGREDIENTS
Banana
Strawberries
Raspberries
Zucchini
Peaches
Pea Protein
Cranberry Powder
Flax Seeds
Chia Seeds
SUPERFOOD HIGHLIGHTS
Honest and simple ingredients that nourish you from the inside out.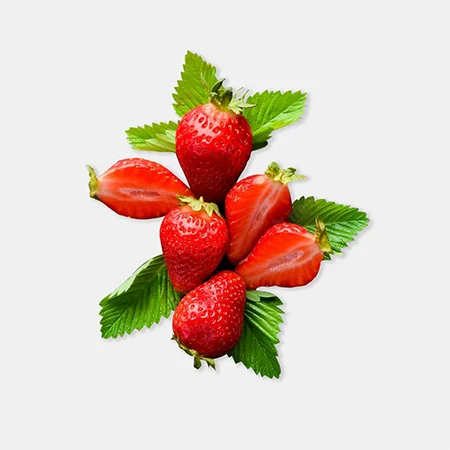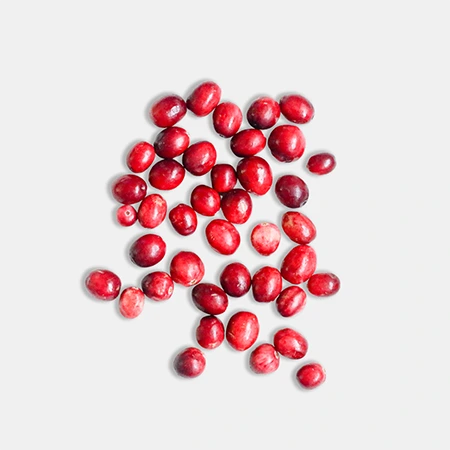 A low-calorie treat, these berries are a great source of vitamin C which promotes immune health. Their high antioxidant content also makes strawberries known to protect the skin.
Source: Egypt
Cranberries are high in vitamin A, vitamin C, and vitamin E. These vitamins boost immunity and promote skin health. Cranberries also contain heart healthy antioxidants that have been shown to improve cholesterol levels and blood pressure.
Source: USA
Flax seeds boast a good amount of fibre and omega-3 fatty acids making them great for digestion and heart health. Flax seeds also contain compounds that have anti-cancer properties, as well as thiamin, a vitamin needed for energy production.
Source: Canada
BENEFITS, EXPLAINED
Gluten Free
How this helps me:
A gluten-free diet is essential for managing signs and symptoms of celiac disease and other medical conditions associated with gluten. A gluten-free diet is also popular among people who haven't been diagnosed with a gluten-related medical condition.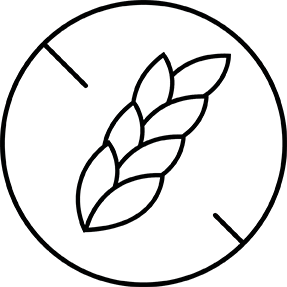 High Fiber
How this helps me:
Fibre promotes nutrient absorption and the growth of healthy gut bacteria. It also helps to keep the digestive system moving, preventing constipation and reducing symptoms of IBS.
Backed by:
Blueberry, Pineapple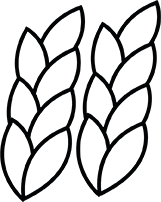 No Added Sugar
How this helps me:
Reducing your sugar intake may support a healthy weight, decrease your risk of depression, and reduce your risk of heart disease, among other health benefits.
HOW TO PREPARE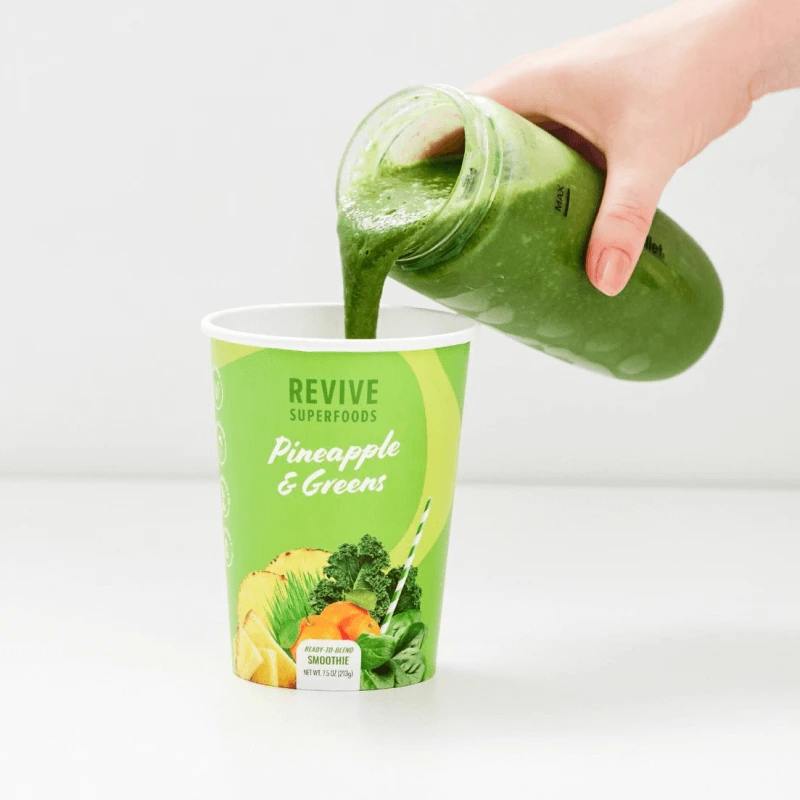 1

Add your favourite liquid into the pre-portioned cup.

2

Pour everything into a blender and serve!
PEOPLE ALSO BOUGHT
Looking for something new? Superfoodies who love Strawberry & Banana also liked these items
1016 reviews
4.9 overall rating
Reviews
aaaaa
Breakfast fav!
Filling and tasty
aaaaa
:)
It tastes delicious, I will always order it
aaaaa
Punchy flavor and filling
A very nice smoothie, very thick when blended and good quality ingredients. A little bit too sweet/strawberry-ish for my taste but will definitely order again and tailor!
Tips:
Add an extra banana and mix with oat milk to tame the strawberry sweetness!
aaaaa
My favourite Revive Superdelicious
I love it ..
Tips:
❤❤❤
aaaaa
really tasty
Try with KOITA Lactose free milk !!
Wilvie Rose R
June 12, 2023
aaaaa
2nd of my favorite smoothie
I really love this combination so much
aaaaa
Good
Less sweet n mild
Tips:
Added sugarfree peanut butter and 2 scoops protein powder to make it a post workout drrink
aaaaa
Love it
One of my favorites
Jay rael G
April 26, 2023
aaaaa
Smooth and easy taste
It's the taste that everyone likes and you can start with it if you just starting
Tips:
Mix with almond milk and some honey