Tropical Mango + Pineapple
2 servings per pouch
Take a sip of a sunny vacation with our Tropical Mango & Pineapple smoothie. This delicious smoothie is loaded with Vitamin C, antioxidants, and magnesium helping keep your immunity, healthy fats, antioxidants and fiber keeping you protected from free radicals and feeling full for longer throughout the day.
More cubes
INGREDIENTS
Mango
Pineapple
Water
Banana
SUPERFOOD HIGHLIGHTS
Honest and simple ingredients that nourish you from the inside out.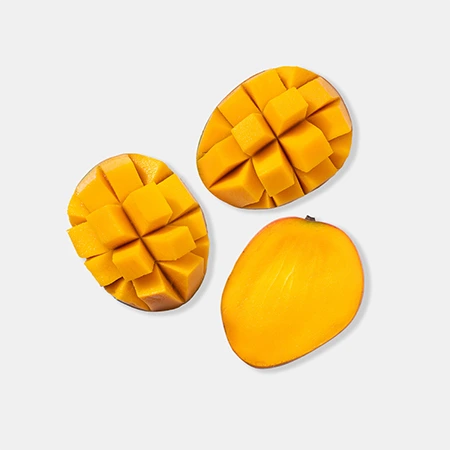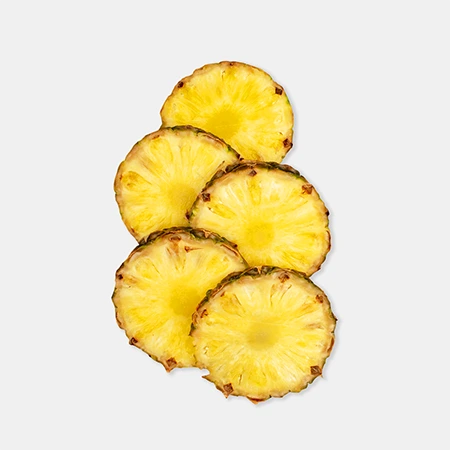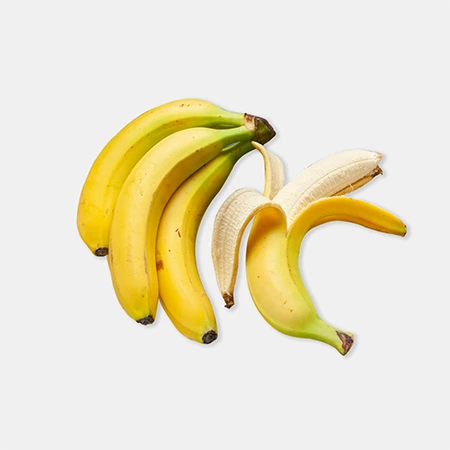 Mango is high in vitamin C and copper, nutrients needed for the immune response and energy production. Mango is also high in healthy plant compounds like mangiferin, antioxidants protect cells against free radicals.
Source: Peru
Pineapple is a tropical fruit that's loaded with antioxidants and enzymes that protect the body against disease. Specifically, pineapple is rich in vitamin C, flavonoids, and phenolic compounds, antioxidants that have heart healthy effects.
Source: Iceland
Bananas are packed with several nutrients like vitamin C and potassium. They are rich in soluble fibre, making them great for digestion and gut health. Bananas can also help to improve satiety, keeping you fuller for longer.
Source: Ecuador
BENEFITS, EXPLAINED
Source of Vitamin C
How this helps me:
Vitamin C is a dietary antioxidant that boosts the immune system, prevents free radical damage, and protects the skin.
Backed by:
Acerola, Açai, Blueberry, Cherry, Mango, Pineapple, Strawberry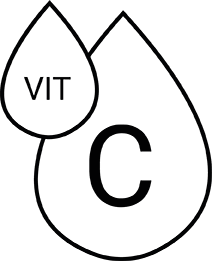 Healthy Heart
How this helps me:
Loaded with antioxidants that protect against oxidative stress and inflammation that contribute to the development of heart disease, also helps to lower high blood pressure.
Backed by:
Banana, Cherry, Dates, Flax Seeds, Goji Berry, Oat Flour, Peanut
Source of Manganese
How this helps me:
Manganese is an essential nutrient that protects cells against oxidative stress, helps with the maintenance of strong bones and tissues, and helps to upkeep energy levels.
Backed by:
Blueberry, Cranberry, Pineapple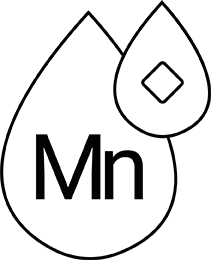 HOW TO PREPARE
WITH BLENDER (PREFERRED METHOD)
1

For one serving, take 8 cubes out of the pouch and place in your blender.

2

Pour 200ml of the recommended liquid into your blender.

3

Blend for 30 seconds, pour into a tumbler, and enjoy!
WITHOUT BLENDER
1

For one serving, take 8 cubes out of the pouch and place into a tumbler.

2

Pour 200ml of the recommended liquid into your tumbler.

3

Shake for a few minutes until everything is melted and smooth.
PEOPLE ALSO BOUGHT
Looking for something new? Superfoodies who love Tropical Mango + Pineapple also liked these items
7 reviews
5.0 overall rating
Reviews
aaaaa
Mangoes tasted so fresh
Love it
aaaaa
Refreshing Smoothie
Its authentic flavors, nutritional value, and convenience make it a must-have for anyone seeking a taste of paradise in their daily routine.
Tips:
Add some more of your favorite liquids
aaaaa
Super refreshing!
A very light and refreshing smoothie, perfect for a hot day! Feels like a dessert/mocktail
Tips:
Mix with coconut milk for lightness
aaaaa
I love it
You must try
Tips:
😋😋😋
aaaaa
Delicious taste
Delicious taste, easy to prepare, we love it!
aaaaa
Tastes like summer in a cup :)
aaaaa
This one is so so refreshing and I really like how you don't need a blender for these.