Açai + Berries
2 servings per pouch
Bursting with flavor, this berry packed smoothie is rich in free radical fighting antioxidants that help reduce inflammation, chronic disease and improve brain health.
More cubes
INGREDIENTS
Raspberries
Water
Blueberries
Banana
Açai Powder *
* Organic
SUPERFOOD HIGHLIGHTS
Honest and simple ingredients that nourish you from the inside out.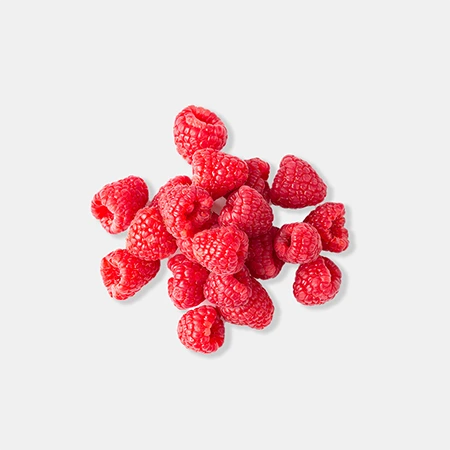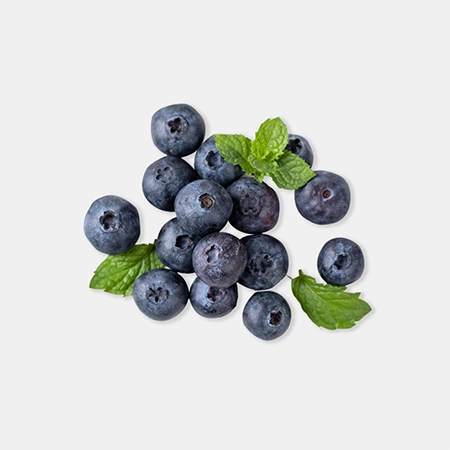 Açai is loaded with free radical busting antioxidants which protect the body against oxidative stress, reduce inflammation and risk of chronic disease, and improve brain health.
Source: Brazil
A major source of fiber, vitamin C, and manganese, raspberries keep you feeling full longer, help with iron absorption, and support your overall bone health.
Source: Belgium
Blueberries are small yet mighty. These tasty superfoods are packed with anthocyanins, a type of antioxidant that adds to the fruit's gorgeous colour and health benefits. Anthocyanins will protect your body from oxidative stress, inflammation, and heart disease. Blueberries also contain a good amount of fibre and manganese. Manganese is an essential mineral that is needed for normal metabolism and energy production.
Source: Belgium
BENEFITS, EXPLAINED
Source of Vitamin C
How this helps me:
Vitamin C is a dietary antioxidant that boosts the immune system, prevents free radical damage, and protects the skin.
Backed by:
Acerola, Açai, Blueberry, Cherry, Mango, Pineapple, Strawberry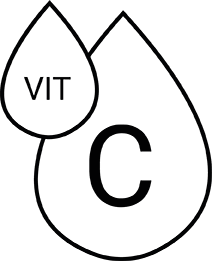 Clean Digestion
How this helps me:
Promotes nutrient absorption and the growth of healthy gut bacteria. It helps to keep the digestive system moving, preventing constipation and reducing symptoms of IBS.
Backed by:
Avocado, Blueberry, Dragon Fruit, Green Apple, Maqui Berry, Oats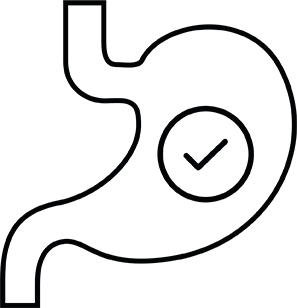 Skin Health
How this helps me:
Antioxidant containing foods benefit skin health. They do this by protecting the skin's surface from oxidative damage caused by environmental toxins and UV rays. Antioxidants reduce inflammation and provide anti-aging effects.
Backed by:
Raspberry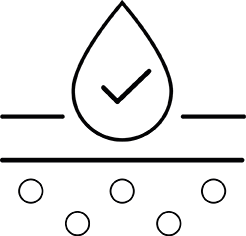 HOW TO PREPARE
WITH BLENDER (PREFERRED METHOD)
1

For one serving, take 8 cubes out of the pouch and place in your blender.

2

Pour 200ml of the recommended liquid into your blender.

3

Blend for 30 seconds, pour into a tumbler, and enjoy!
WITHOUT BLENDER
1

For one serving, take 8 cubes out of the pouch and place into a tumbler.

2

Pour 200ml of the recommended liquid into your tumbler.

3

Shake for a few minutes until everything is melted and smooth.
PEOPLE ALSO BOUGHT
Looking for something new? Superfoodies who love Açai + Berries also liked these items
7 reviews
5.0 overall rating
Reviews
aaaaa
Love it!
Delicious and healthy at the same time!
aaaaa
A must try!
I wholeheartedly recommend the Acai + Berries Smoothie from Revive Superfoods to anyone seeking a delectable fusion of flavors and a boost of vitality. It's a testament to the brand's commitment to quality, health, and taste. I'm excited to explore more offerings from Revive Superfoods and continue my journey toward a healthier and more flavorful lifestyle.
Tips:
Add a little bit of honey 🍯
aaaaa
Waiting
Waiting to my order, I am so excited 😊
aaaaa
You must try
easy to prepare and very testy
Tips:
😋😋
aaaaa
Delicious
Delicious taste, easy to prepare, we love it!
aaaaa
I love everything acai and this just hits the spot
aaaaa
STOP this tastes JUST like an acai bowl wowww it's soooo good!!!