Cacao + Avocado
2 servings per pouch
If you're craving something sweet, chocolatey and creamy this Cacao & Avocado smoothie is all of that and more. Loaded with healthy fats to keep you fuller for longer this is the best heart healthy smoothie you'll have.
More cubes
INGREDIENTS
Banana
Water
Peanut Butteri

Roasted Peanuts, Sugar, Fully Hydrogenated Soybean Oil, Salt

Cacao Powder *
Avocado
* Organic
SUPERFOOD HIGHLIGHTS
Honest and simple ingredients that nourish you from the inside out.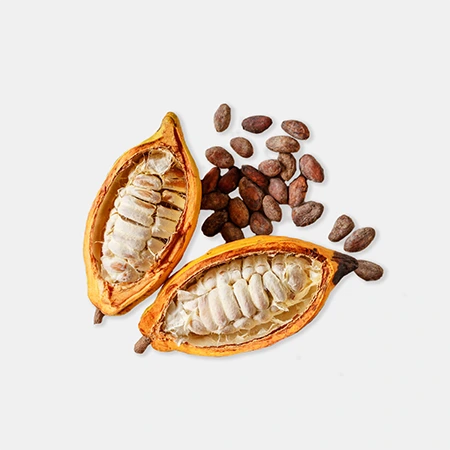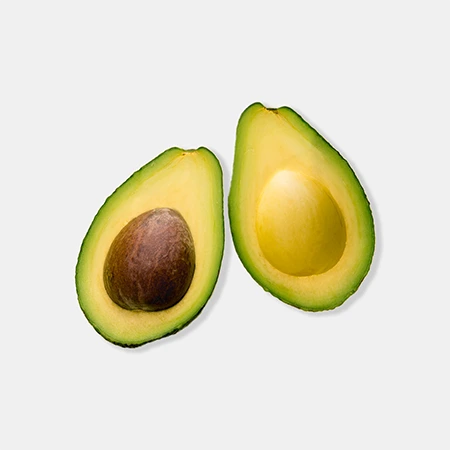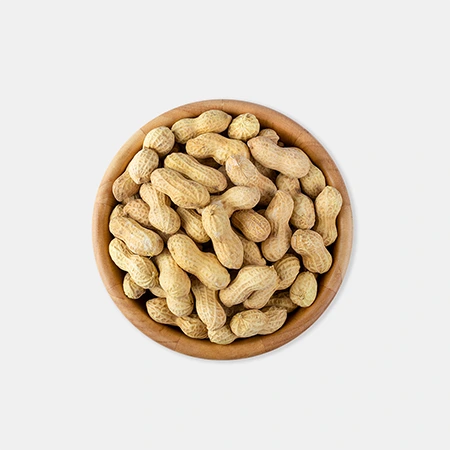 Cacao is packed with flavanols, antioxidants that work to improve heart health, reduce stress, and improve cognitive function.
Source: Germany
A creamy superfruit packed with heart healthy fats and dietary fibre. Eating avocados can assist with gut health, prevent inflammation, and provide feelings of fullness.
Source: Mexico
Peanuts are a great source of healthy fats, fibre and protein. Eating peanut butter can help improve insulin sensitivity and promote muscle gains.
Source: India
BENEFITS, EXPLAINED
Source of Iron
How this helps me:
Iron is a component of red blood cells. These cells carry oxygen around the body, helping to energize you. Iron also aids in cognitive function, immunity, and skin health.
Backed by:
Cacao, Cranberry, Lychee, Vanilla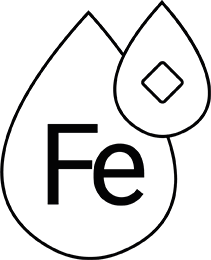 Clean Digestion
How this helps me:
Promotes nutrient absorption and the growth of healthy gut bacteria. It helps to keep the digestive system moving, preventing constipation and reducing symptoms of IBS.
Backed by:
Avocado, Blueberry, Dragon Fruit, Green Apple, Maqui Berry, Oats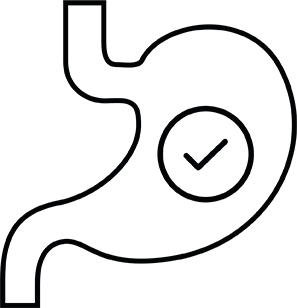 Healthy Heart
How this helps me:
Loaded with antioxidants that protect against oxidative stress and inflammation that contribute to the development of heart disease, also helps to lower high blood pressure.
Backed by:
Banana, Cherry, Dates, Flax Seeds, Goji Berry, Oat Flour, Peanut
HOW TO PREPARE
WITH BLENDER (PREFERRED METHOD)
1

For one serving, take 8 cubes out of the pouch and place in your blender.

2

Pour 200ml of the recommended liquid into your blender.

3

Blend for 30 seconds, pour into a tumbler, and enjoy!
WITHOUT BLENDER
1

For one serving, take 8 cubes out of the pouch and place into a tumbler.

2

Pour 200ml of the recommended liquid into your tumbler.

3

Shake for a few minutes until everything is melted and smooth.
PEOPLE ALSO BOUGHT
Looking for something new? Superfoodies who love Cacao + Avocado also liked these items
7 reviews
5.0 overall rating
Reviews
aaaaa
Very satisfied
Taste is so good. Healthy and convenient to prepare.
Tips:
Mix it with almond milk.
aaaaa
Save Your Time
Smoothie Cubes is the fastest and easiest way to make your fresh smoothie every morning before work.
aaaaa
Luxurious!
This is such a creamy luxurious tasting smoothie! Perfect as a sweet treat and very filling
Tips:
Pair with oat milk!
aaaaa
The best
You must try
Tips:
😋😋😋
aaaaa
Delicious
Delicious taste, easy to prepare, we love it!
aaaaa
The cubes are so convenient wow im obsessed
aaaaa
This one is by far my absolute fav I love it