Pineapple & Coconut
4.8
2743 reviews
The Ultimate Immunity-Boosting Smoothie

With only 120 calories and absolutely no added sugars, this tropical treat is high in fiber, a source of iron, packed with antioxidants, and made with superfoods like banana, cauliflower, coconut, and psyllium husk.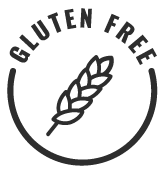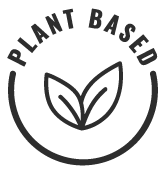 More smoothies
THE GOODS
Pineapple
Cauliflower
Coconut Yogurt *
Banana
Juiced Pineapple *
Psyllium Husk *
Organic
HOW TO PREPARE
1. Fill Fill cup with preferred liquid.

2. Blend & enjoy Pour contents into blender, blend, and enjoy!
PEOPLE ALSO BOUGHT
Looking for something new? Superfoodies who love Pineapple & Coconut also liked these cups…
Reviews
Overall Rating: 4.8/5
based on 2743 reviews
aaaaa
Khaldoun87 K
Verified
August 28, 2022
Delicious
We love the super taste
aaaaa
Siyuan H
Verified
August 10, 2022
aaaaa
KhaldounYousuf K
Verified
July 30, 2022
Great taste
Delicious and very addictive
aaaaa
raven h
Verified
May 7, 2022
smooth and creamy
This is the first smoothie I tried, as I wanted something tropical and light. Flavour was less intense than I thought it would be, but it was actually a really nice subtle flavour- I would even feel comfortable mixing chocolate protein powder in this one for a post workout bounty flavour. It was a little tricky to blend as big frozen chunks, but worth the patience of blending
Tips:
make sure you add liquid up to the top of the cup!
aaaaa
Jaxson L
Verified
May 7, 2022
Vacation
This is the best makes me feel like im in maxico on the side of the beach
aaaaa
Levy H
Verified
May 7, 2022
Very Refeshing!
I was a little hesitant at first when ordering this one, but I absolutely love it! It is very refreshing and so creamy! I love that there is cauliflower in it to add to the creaminess, as well as sneak some veggies in there! This would be amazing on a summer day by the pool!
Tips:
I blended mine with unsweetened vanilla almond milk, AMAZING!
aaaaa
Mahee J
Verified
July 13, 2022
Tastes like vacation
Almost like your sitting on the beach, very yummy and not too sweet
aaaaa
Drummond O
Verified
July 13, 2022
Tastes like a carribbean vacation.
It is fresh and tasty
Tips:
My mom added rhum in hers!
aaaaa
Yunior N
Verified
December 1, 2021
Yummo
This is a fave of mine...great pick me up in the afternoon when its busy in our Emergency Room!

aaaaa
Sheriff Q
Verified
November 26, 2021
One of my favourites
The first time I ordered these smoothies I wanted to test out all of the flavours, I ended up really enjoying this one and being a repeat customer based just off of this smoothie as well as a handful of others. This one is just so refreshing.
Tips:
I opt for almond milk in mine, but I'm sure any type of milk/ milk substitute would taste just as great
More Reviews