Pineapple & Coconut
4.3
2744

reviews
The Ultimate Immunity-Boosting Smoothie

With only 120 calories and absolutely no added sugars, this tropical treat is high in fiber, a source of iron, packed with antioxidants, and made with superfoods like banana, cauliflower, coconut, and psyllium husk.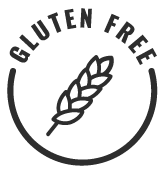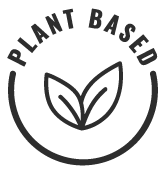 More smoothies
THE GOODS
Pineapple
Cauliflower
Coconut Yogurt *
Banana
Juiced Pineapple *
Psyllium Husk *
Organic
HOW TO PREPARE
1. Fill Fill cup with preferred liquid.

2. Blend & enjoy Pour contents into blender, blend, and enjoy!
PEOPLE ALSO BOUGHT
Looking for something new? Superfoodies who love Pineapple & Coconut also liked these cups…
2744 reviews
4.3 overall rating
Reviews
Habiba H
October 12, 2022
Verified Buyer
aaaaa
Yum
Very similar to pina colada and the coconut taste is the strongest. I liked it
Shanise X
August 28, 2022
Verified Buyer
aaaaa
Delicious
We love the super taste
Verified Buyer
Verified Buyer
aaaaa
Great taste
Delicious and very addictive
Verified Buyer
aaaaa
smooth and creamy
This is the first smoothie I tried, as I wanted something tropical and light. Flavour was less intense than I thought it would be, but it was actually a really nice subtle flavour- I would even feel comfortable mixing chocolate protein powder in this one for a post workout bounty flavour. It was a little tricky to blend as big frozen chunks, but worth the patience of blending
Tips:
make sure you add liquid up to the top of the cup!
Verified Buyer
aaaaa
Vacation
This is the best makes me feel like im in maxico on the side of the beach
Verified Buyer
aaaaa
Very Refeshing!
I was a little hesitant at first when ordering this one, but I absolutely love it! It is very refreshing and so creamy! I love that there is cauliflower in it to add to the creaminess, as well as sneak some veggies in there! This would be amazing on a summer day by the pool!
Tips:
I blended mine with unsweetened vanilla almond milk, AMAZING!
Verified Buyer
aaaaa
Tastes like vacation
Almost like your sitting on the beach, very yummy and not too sweet
Oyebukola V
July 13, 2022
Verified Buyer
aaaaa
Tastes like a carribbean vacation.
It is fresh and tasty
Tips:
My mom added rhum in hers!
Alonso X
December 1, 2021
Verified Buyer
aaaaa
Yummo
This is a fave of mine...great pick me up in the afternoon when its busy in our Emergency Room!