Mint & Chocolate
4.8
3304 reviews
The Superstar Do-it-All Smoothie

Loaded with antioxidants and iron, this smoothie may be filled with veggies, but magically tastes like mint chocolate chip ice cream! Made with superfoods like cacao, spinach, zucchini, and 6 grams of plant protein, it's the perfect way to get your veggies in without even realizing it.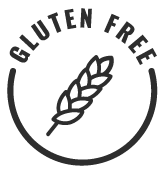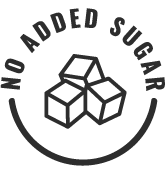 More smoothies
THE GOODS
Banana
Spinach
Zucchini
Cacao Nibs *
Sunflower Seeds
Pea Protein
Peppermint
Flax Seeds
Baobab *
Chlorella
Organic
HOW TO PREPARE
1. Fill Fill cup with preferred liquid.

2. Blend & enjoy Pour contents into blender, blend, and enjoy!
PEOPLE ALSO BOUGHT
Looking for something new? Superfoodies who love Mint & Chocolate also liked these cups…
Reviews
Overall Rating: 4.8/5
based on 3304 reviews
aaaaa
Khaldoun87 K
Verified
August 28, 2022
Delicious
We love the super taste
aaaaa
Siyuan H
Verified
August 10, 2022
aaaaa
Farhiya E
Verified
May 7, 2022
Delicious !
Such a yummy, fulfilling cup of smoothie 😄
Tips:
Best paired with vanilla almond milk
aaaaa
Karen A
Verified
April 20, 2022
Wonderful as the others!
Yummy, fresh, and wonderful for those who don't like to have veggies as myself. You can't go wrong with Revive Superfoods!
aaaaa
Jacqueline A
Verified
April 20, 2022
Very good
I enjoy the cacao flavors best.
aaaaa
raven h
Verified
May 7, 2022
BEST FLAVOUR EVER
honestly obsessed with this flavour- low key considering only ordering this from now on!! Such a delicious mint flavor, really feels like you're drinking a mint chocolate chip milkshake, but it has spinach and zucchini and a bunch of other goodies!! Also, in the other flavours I dont love the texture of the sunflower seeds, however because the cacao nibs taste like chocolate chip chunks, I dont mind the texture of any chunks in this one!
Tips:
If you add chocolate protein powder to it it tastes even more like mint chocolate flavour!
aaaaa
samatar P
Verified
May 7, 2022
Good
My teenagers and their friends love this flavor
aaaaa
denzel P
Verified
May 7, 2022
Surprisingly amazing!
I was unsure of this one at first but I am love, it has such a nice flavour of mint mixed with chocolate. It reminds me of the mint girl guide cookies, love it!
Tips:
vanilla greek yogurt, maple syrup and 2% milk
aaaaa
Alynia T
Verified
July 13, 2022
aaaaa
Alahna H
Verified
November 24, 2021
family favorite
very yummy. we all love it, kids and adults.
More Reviews