Green Apple & Moringa
4.4
58 reviews
A refreshing collaboration of nourishing fruits and vegetables that makes this green smoothie downright delicious. Sporting green apples, pineapple, avocado, spinach, and our newest superfood moringa leaf powder. Referred to as "the tree of life" by ancient cultures, moringa has been used in traditional medicine for thousands of years and is rich in various vitamins, minerals, and antioxidants. Who said healthy had to be boring? This smoothie offers a source of iron and copper, is rich in Vitamin C and is high in fiber. Go ahead and get sippin'!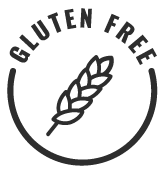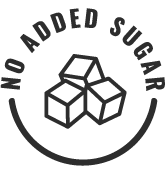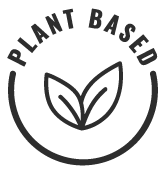 More smoothies
THE GOODS
Pineapple
Green Apple
Avocado
Spinach
Hemp Protein
Pea Protein
Moringa Leaf Powder *
Chia Seeds
Flax Seeds
Organic
HOW TO PREPARE
1. Fill Fill cup with preferred liquid.

2. Blend & enjoy Pour contents into blender, blend, and enjoy!
PEOPLE ALSO BOUGHT
Looking for something new? Superfoodies who love Green Apple & Moringa also liked these cups…
Reviews
Overall Rating: 4.4/5
based on 58 reviews
aaaaa
Chandler N
Verified
November 22, 2021
Better than expected
Nice apple flavor, kind of like cinnamon apple oatmeal. 🍎
aaaaa
Dannelle B
Verified
November 19, 2021
Favorite
Super refreshing and delicious. Love this smoothie.
aaaaa
Kathrin J
Verified
November 19, 2021
Really Good!
I loved this one! So tasty with my Almond milk!
aaaaa
Carrylyn Y
Verified
November 17, 2021
A Little Taste of Crispness
The green apple gives just the right amount of crispness to this smoothie!
Tips:
Blended with water and added Monk Fruit sweetener.
aaaaa
Linja V
Verified
November 16, 2021
Yummy Green Smoothie
great green smoothie!!! Its not over green and pineapple is such a nice flavor
Tips:
love using almond milk half and water half
aaaaa
Nava H
Verified
November 22, 2021
Refreshing
I love the combo and how refreshing it is. Will reorder this one!
aaaaa
Keegan E
Verified
November 11, 2021
Amazing
This smoothie is surprisingly amazing. Sweet and creamy! I was concerned this smoothie would be earthy like the avocado and aloe, but it's not.
aaaaa
Jalisia K
Verified
November 12, 2021
Refreshing
I think this has a nice refreshing taste to it.
aaaaa
Peony A
Verified
November 3, 2021
Heaven
Very different but so tasty.
aaaaa
Sherri L
Verified
November 3, 2021
I love this one!
I'm surprised there aren't many reviews on this smoothie! Maybe it's a new smoothie? Well, I love it and will keep ordering it. It's a great combo
More Reviews