Dragonfruit & Strawberry
4.2
6298

reviews
The exotic smoothie that'll blow your local smoothie shops out of the water! This superfood smoothie features lychee, strawberries, dragon fruit, acai, blueberries, kiwi and banana. If you have never tasted lychee or dragon fruit, this is your chance to delight in this fruity and floral combo.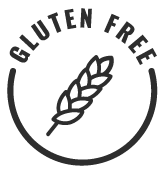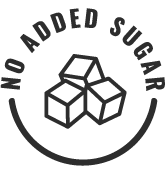 More smoothies
THE GOODS
Strawberries
Banana
Kiwi
Lychee
Dragon Fruit
Pea Protein
Açai Powder *
Maca *
Hemp Protein
Chia Seeds
Flax Seeds
Organic
HOW TO PREPARE
1. Fill Fill cup with preferred liquid.

2. Blend & enjoy Pour contents into blender, blend, and enjoy!
PEOPLE ALSO BOUGHT
Looking for something new? Superfoodies who love Dragonfruit & Strawberry also liked these cups…
6298 reviews
4.2 overall rating
Reviews
Khaldoun K
February 22, 2023
Verified Buyer
aaaaa
Super Delicious
Amazing taste, super easy to make.
Edlyn Ver J
January 30, 2023
Verified Buyer
aaaaa
Delicious
Absolutely yummy!
Habiba H
October 19, 2022
Verified Buyer
aaaaa
Just WOW
This is my favourite one so far! The flavour combination is perfect and delicious 😋
Verified Buyer
aaaaa
Fantastic
One of the families favorite
Verified Buyer
aaaaa
It's a vacation
I love this one, it's so flavourful and smooth! It's a great go-to when I want to feel like I'm on vacation on a beach somewhere!
Tips:
I added vanilla greek yogurt and no sugar added tropical juice
Verified Buyer
aaaaa
Pink goodness
This one is a great morning pick me up. It's fabulous colour couldn't be more inviting. I love that it was not too sweet but yet sweet enough with unsweetened almond milk.
Iuliia N
November 24, 2021
Verified Buyer
aaaaa
A family favourite
Pink dragon has a unique flavour with the dragonflies, but classic smoothie features from the blueberries and strawberries to even it out. Everyone who has tried this one has loved it!
Vijayakumary X
November 24, 2021
Verified Buyer
aaaaa
Delicious
Love this one
Wenjie P
November 23, 2021
Verified Buyer
aaaaa
great
one of my favorites ...its so good ! Always in the box.
Taylor J
November 24, 2021
Verified Buyer
aaaaa
Wonderful
Delicious, easy and healthy