Coffee & Cacao
4.2
5112 reviews
The Heart-Healthy Superfood Smoothie

With tons of fiber and no added sugars, this chocolate and mocha smoothie includes heart-healthy superfoods like avocado and cacao, as well as fiber-rich goodies like bananas and cauliflower. For an extra energy boost, we've also added coffee to help you kick off your day!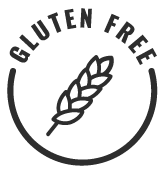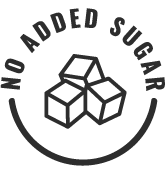 More smoothies
THE GOODS
Banana
Cauliflower
Avocado
Cacao *
Pea Protein
Coffee
Ceylon Cinnamon
Organic
HOW TO PREPARE
1. Fill Fill cup with preferred liquid.

2. Blend & enjoy Pour contents into blender, blend, and enjoy!
PEOPLE ALSO BOUGHT
Looking for something new? Superfoodies who love Coffee & Cacao also liked these cups…
Reviews
Overall Rating: 4.2/5
based on 5112 reviews
aaaaa
Khaldoun87 K
Verified
August 28, 2022
Delicious
We love the super taste
aaaaa
Siyuan H
Verified
August 10, 2022
aaaaa
Ksenia d
Verified
June 24, 2022
So tasty!
One if my favourite!
aaaaa
Amira M
Verified
April 27, 2022
Coffee Lover
I love that it has cauliflower so I can take my veggie with my coffee. The taste is perfect, you can taste the coffee but not too strong
aaaaa
Farhiya E
Verified
May 7, 2022
It has coffee? Say no more 🙌🏾
The taste is delicious!! What a great smoothie to start of your day 🙌🏾
Tips:
Best paired with vanilla almond milk
aaaaa
Karen A
Verified
April 20, 2022
One of my favorites!
This flavor is one of my favorites, it's perfect for breakfast or post-workout meal, delicious and nutritious!
Tips:
For extra added protein I add a scoop of plant-based protein and another of almond or peanut butter.
aaaaa
Jacqueline A
Verified
April 20, 2022
Tasty
I'm a fan of all the caao flavors
aaaaa
raven h
Verified
May 7, 2022
Morning dream
This is probably my favourite flavour taste-wise so far! So smooth and creamy with lovely hints of chocolate, coffee and cinnamon. Also, this one is the best if you're in a hurry: it has been the easiest and quickest to blend so far! Love that it has a little bit of added protein and some caffeine, this all combines to make a perfect breakfast shake when you're on the go!
aaaaa
Raelene Y
Verified
May 7, 2022
Yummy
It was good!
Tips:
Added honey
aaaaa
Mwila Z
Verified
December 3, 2021
YUM
I honestly LOVE revive. All I can say is, their smoothies are delicious, they always have really good discounts on their plans, and yes, its easy to make smoothies at home.... but do you really have all these ingredients to make 9 completely different smoothies? Revive already gives you the ingredients you need for the perfect serving. It is so yummy, so easy, so convenient. I really love the morning matcha, berry blu, and pumpkin and chill flavors. Overall I have gotten so many of my friends hooked, and I would put anyone on Revive!

Tips:
Oat milk!
More Reviews