Apple Matcha
1 serving per cup
Matcha and Apple come together to bring you one of the most delicious green smoothies you'll ever have. This Jamba® inspired smoothie contains fiber, is rich in Vitamin C and contains no added sugars! Blend this up with Apple Juice to give this smoothie the perfect amount of sweetness that your taste buds will love.
More smoothies
INGREDIENTS
Apple
Banana
Pineapple
Broccoli
Matcha Lemon Cubei

Water, Lemon Pulp, Matcha
SUPERFOOD HIGHLIGHTS
Honest and simple ingredients that nourish you from the inside out.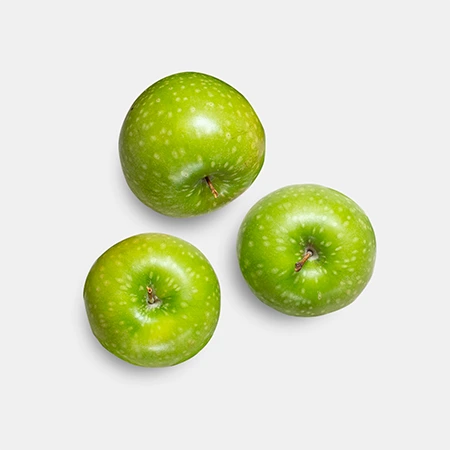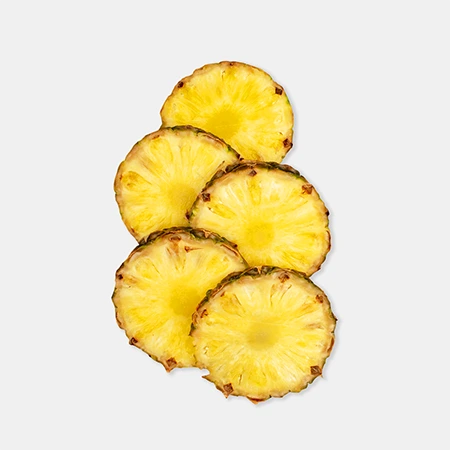 Matcha is packed with chlorophyll and antioxidants making it great for detoxification, reducing cholesterol levels, and promoting immunity. Matcha also contains a concentrated amount of caffeine, as well as L-theanine. This means that consuming matcha helps to boost brain function, attention, and energy levels.
Source: USA
Green apples are rich in pectin, a type of dietary fibre that it promotes the growth of healthy gut bacteria an aids in digestion. The high fibre content in green apples can also stimulate the digestive system, helping to relieve symptoms of IBS, constipation, and diarrhea.
Source: USA
Pineapple is a tropical fruit that's loaded with antioxidants and enzymes that protect the body against disease. Specifically, pineapple is rich in vitamin C, flavonoids, and phenolic compounds, antioxidants that have heart healthy effects.
Source: Costa Rica
BENEFITS, EXPLAINED
High Fiber
How this helps me:
Fibre promotes nutrient absorption and the growth of healthy gut bacteria. It also helps to keep the digestive system moving, preventing constipation and reducing symptoms of IBS.
Backed by:
Blueberry, Pineapple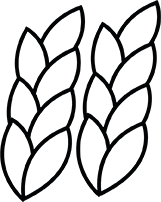 No Added Sugar
How this helps me:
Reducing your sugar intake may support a healthy weight, decrease your risk of depression, and reduce your risk of heart disease, among other health benefits.
Source of Vitamin C
How this helps me:
Vitamin C is a dietary antioxidant that boosts the immune system, prevents free radical damage, and protects the skin.
Backed by:
Acerola, Açai, Blueberry, Cherry, Mango, Pineapple, Strawberry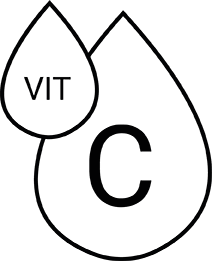 HOW TO PREPARE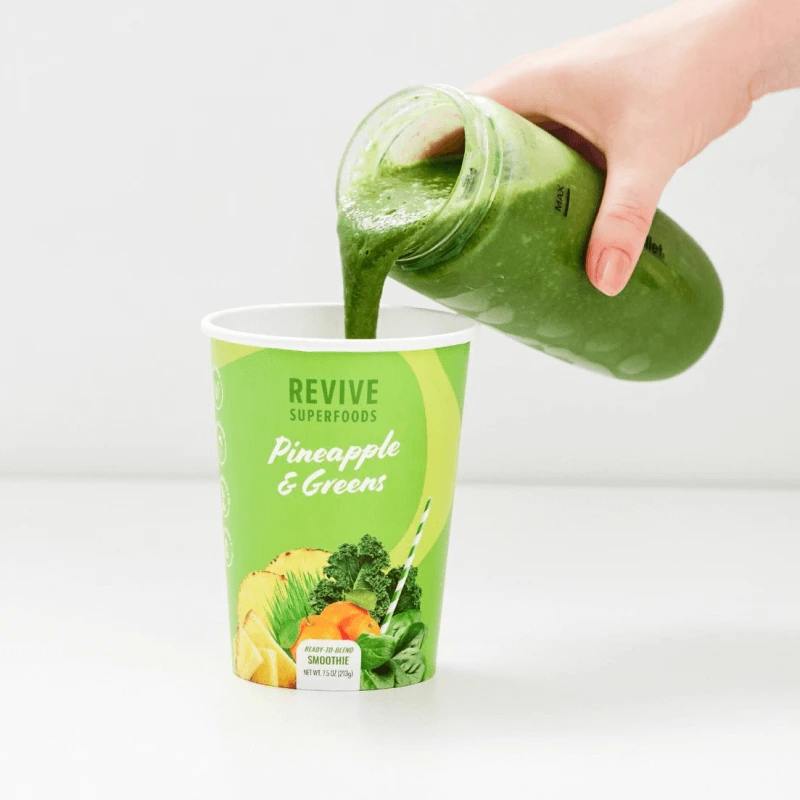 1

Add your favourite liquid into the pre-portioned cup.

2

Pour everything into a blender and serve!
PEOPLE ALSO BOUGHT
Looking for something new? Superfoodies who love Apple Matcha also liked these items
9 reviews
5.0 overall rating
Reviews
aaaaa
:)
It tastes delicious, I will always order it
aaaaa
No 1
I love it
Tips:
😋😋😋
aaaaa
MY FAVORITE
This is my favorite smoothie and I always buy more than 2 pieces in the bundle!!
Tips:
Try with KOITA Lactose free milk !!
aaaaa
If i can give 6 start i will
Cant go wrong with Matcha.
Sounds health and really green and this is why amazing.
You can enjoy your favorite smoothie without guilt.
Tips:
With coconut milk or coconut water😍
aaaaa
Delicious
Great refreshing taste
aaaaa
Surprisingly tasty
This is the first time ordering from revive superfoods. I took their recommendation and used apple juice for this blend. It was creamy and rather tasty. I wasn't sure with the broccoli being included but it was fine. A bit sweet and tangy. Looking forward to trying my other smoothie blends from them.
Tips:
I would rather have this with water and a bit of honey for the next time.
aaaaa
delicious combination
good mix and flavorful
Tips:
and I add collagen powder too.
Nubian D
January 20, 2023
aaaaa
I love this smoothie, one of my favorites.
BRADYN X
January 20, 2023
aaaaa
Ok I neverrrr have matcha but this one is soooo good!