Tropical Acai
Our Tropical Acai bowl features three refreshing superfood ingredients, açai, mangoes and pineapple! Enjoy the taste of summer the whole year with this delicious combo, packed with vitamin C, antioxidants and more!
More açai bowls
INGREDIENTS
Açai Puree *
Water
Cane Sugar
Mango
Pineapple
Tapioca Syrup
Guar Gum
Xanthan Gum
Citric Acid
Vegetable Juice (for color)
* Organic
SUPERFOOD HIGHLIGHTS
Honest and simple ingredients that nourish you from the inside out.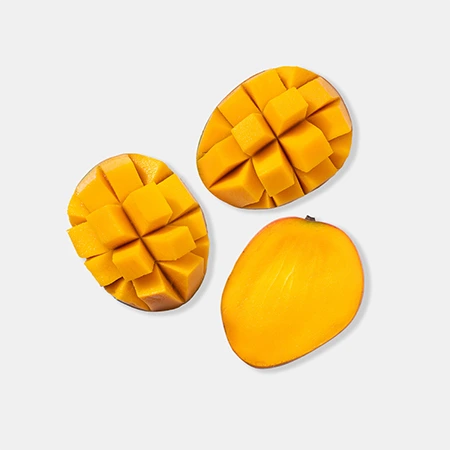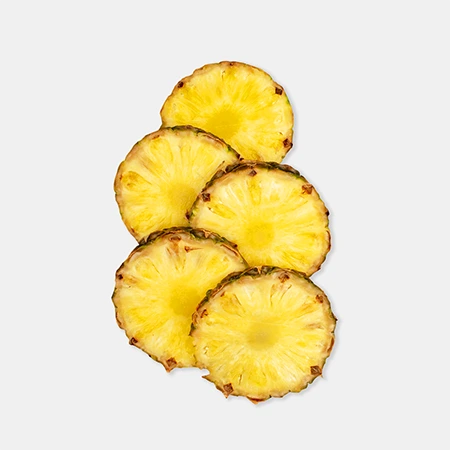 Açai is loaded with free radical busting antioxidants which protect the body against oxidative stress, reduce inflammation and risk of chronic disease, and improve brain health.
Source: Brazil
Mangoes are linked to better digestion and improved immunity. They're full of antioxidants and hence, protect the body from oxidative stress, aging, and chronic disease. This fruit is also high in vitamin A, a nutrient that's linked with eye health and immunity.
Source: Brazil
Pineapple is a tropical fruit that's loaded with antioxidants and enzymes that protect the body against disease. Specifically, pineapple is rich in vitamin C, flavonoids, and phenolic compounds, antioxidants that have heart healthy effects.
Source: Costa Rica
BENEFITS, EXPLAINED
Dairy Free
How this helps me:
Dairy free products are suitable for vegans, vegetarians, indiviuals with a milk allergey / lactose intolerance, or just those wanting to consume less dairy.
Backed by:
Faba Bean Protein, Mango, Strawberry
Gluten Free
How this helps me:
A gluten-free diet is essential for managing signs and symptoms of celiac disease and other medical conditions associated with gluten. A gluten-free diet is also popular among people who haven't been diagnosed with a gluten-related medical condition.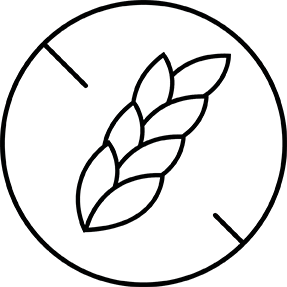 High Fiber
How this helps me:
Fibre promotes nutrient absorption and the growth of healthy gut bacteria. It also helps to keep the digestive system moving, preventing constipation and reducing symptoms of IBS.
Backed by:
Blueberry, Pineapple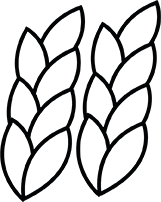 HOW TO PREPARE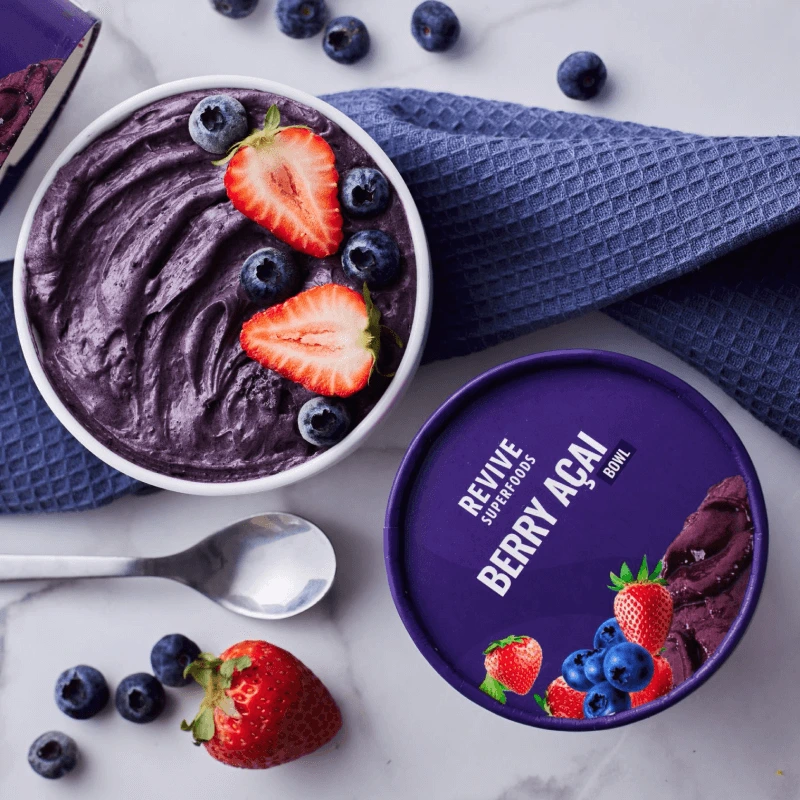 1

Take your açai bowl out of the freezer 10-15 minutes before digging in.
PEOPLE ALSO BOUGHT
Looking for something new? Superfoodies who love Tropical Acai also liked these items
6 reviews
5.0 overall rating
Reviews
aaaaa
Healthy
Very smooth and delicious acai. Enjoyable because it is a very healthy snack and no regrets ordering it!
Tips:
Eat it cold, thank me later!
aaaaa
Great
Didn't used to like Acai, but this one is great
aaaaa
Tropical dream
I love acai so i was sure i need to try this.
Perfect dessert anytime.

Tips:
I put some granola on the top and enjoy 🥰
Angelina U
March 23, 2023
aaaaa
Robust and refreshing
Absolutely in love with this acai bowl, one of the best I have had. Full of flavor and very refreshing
Tips:
Take it out of the freezer 20 minutes before you plan on eating it, makes the consistency perfect
Jamilyn D
February 8, 2023
aaaaa
I'm obsessed with the pineapple acai bowl its literally my fav dessert/snack.
Higgins O
February 8, 2023
aaaaa
The acai bowls are such a nice treat. It's better than ice cream! My kids also love them. Love the pineapple in this one.