Cherry & Coconut
23 AED / item
The world needs more cheer and what a better way to bring that on than with bowl of Cheery Cherry!
These overnight oats are infused with notes of vanilla, lemon, and delicately sweetened with maple syrup.
This delicious SuperOat that is packed with antioxidants, immunity boosting agents, and heart healthy oats! Did we mention it's vegan friendly and gluten free?
More oats
INGREDIENTS
Cherries
Gluten Free Oats *
Strawberries
Watermelon Seeds
Chia Seeds
Coconut Yogurt *
Water
Maple Syrup
Açai *
Non-Alcoholic Vanilla
Pea Protein
Lemon Zest
Sea Salt
* Organic
BENEFITS, EXPLAINED
Gluten Free
How this helps me:
A gluten-free diet is essential for managing signs and symptoms of celiac disease and other medical conditions associated with gluten. A gluten-free diet is also popular among people who haven't been diagnosed with a gluten-related medical condition.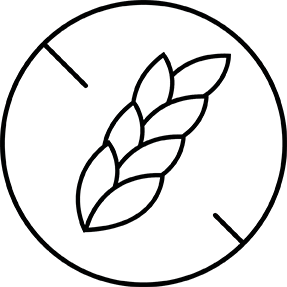 High Fiber
How this helps me:
Fibre promotes nutrient absorption and the growth of healthy gut bacteria. It also helps to keep the digestive system moving, preventing constipation and reducing symptoms of IBS.
Backed by:
Blueberry, Pineapple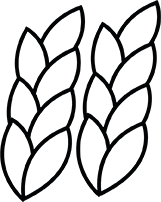 Plant Based
How this helps me:
Plant-based protein helps to lower your risk of cardiovascular disease, contains less saturated fat and cholesterol than meat, and offers tons of gut-healthy fibre.
HOW TO PREPARE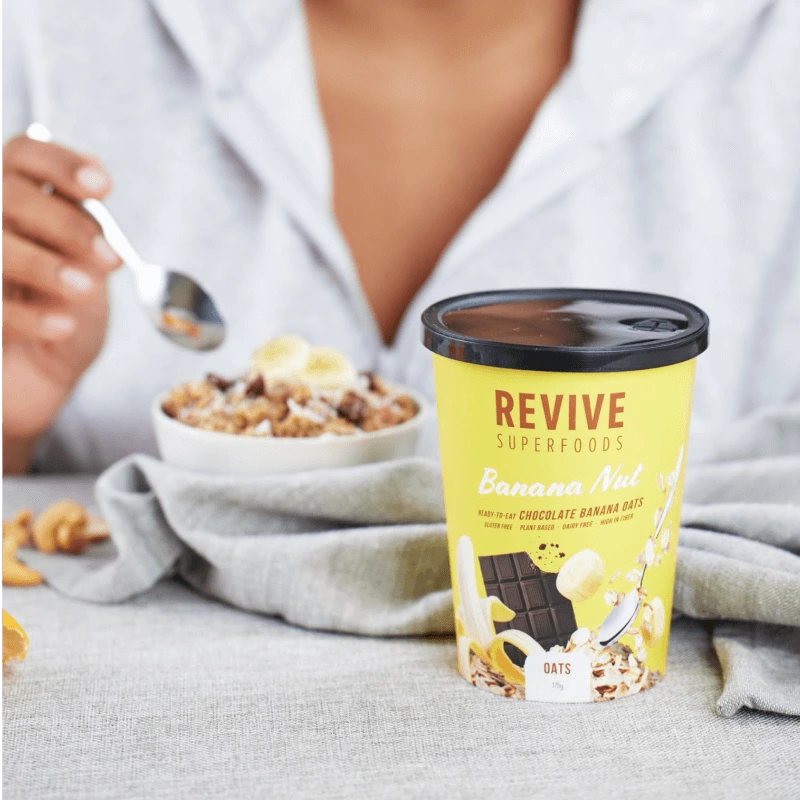 ENJOY HOT
1

Fill your oats cup ¾ of the way to the top with your liquid of choice and stir.

2

Pour everything into a saucepan or microwave friendly bowl and heat for 3-6 minutes, stirring halfway until ready. Enjoy!
ENJOY COLD
1

Fill your oats cup ¾ of the way to the top with your liquid of choice.

2

Give your delicious oats a stir and pop the lid back on before placing in the fridge to soak overnight.

3

Take out of fridge in the morning and enjoy!
PEOPLE ALSO BOUGHT
Looking for something new? Superfoodies who love Cherry & Coconut also liked these items
1166 reviews
4.4 overall rating
Reviews
aaaaa
Very good
Delicious
aaaaa
Good but watch out for cherry pits!
This was filling and good with some oat milk. Only change would be to use pitted cherries - didn't expect to bite down on the pit.
Rosemita F
November 26, 2021
aaaaa
So good
This was a perfect start to a chilly fall day
Lujain P
November 26, 2021
aaaaa
Best of all the oats
Better than the other options for oats but could be sweeter.
Mahera X
November 12, 2021
aaaaa
Lots of cherries
This has a lot of cherries and they are large! Very impressed with the quality and quantity of ingredients
Tanaya M
November 11, 2021
aaaaa
The Cherries!
Everyone that knows me knows I love cherries! I steal a frozen cherrie from this cup before I add my milk. It's a real-big-cherry! The best!
Kizzie P
November 8, 2021
aaaaa
overnight oats
easy breakfast
aaaaa
the cherry on top of my morning!
Yum! It would be a little bit tart on it's own, but its a perfect serving for those mornings I forget to make myself breakfast!
Tips:
Made with oat milk, and some brown sugar to counteract the tartness of the berries
Meshell E
November 1, 2021
aaaaa
Breakfast favourite
Delicious and so healthy. Amazingly low in sugar and fat, while tasting so great. So thrilled they've perfected this one.
Jawana G
October 21, 2021
aaaaa
early morning wake up
enjoyed the cherry chucks ..