Strawberry & Goji Berry
1 serving per cup
This strawberry and goji berry infused smoothie is the perfect mid-day snack to curb all your sweet cravings. It's got no added sugars, less than 150 calories, and is just downright delicious. It's the perfect balance of sweet and tart and packed with all the good stuff.
More smoothies
INGREDIENTS
Strawberries
Cranberries
Banana
Beets
Pumpkin Seeds
Pea Protein
Chia Seeds
Lemon Juice Powder
Goji Berry Powder *
Ground Ginger *
* Organic
SUPERFOOD HIGHLIGHTS
Honest and simple ingredients that nourish you from the inside out.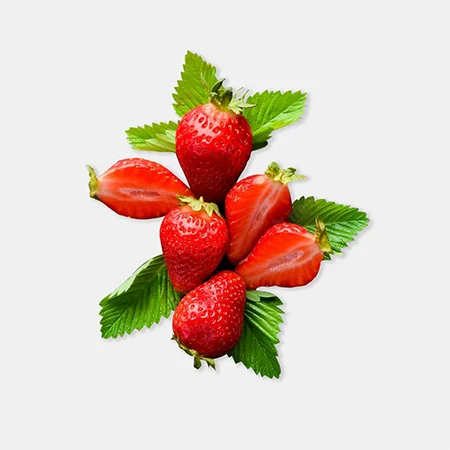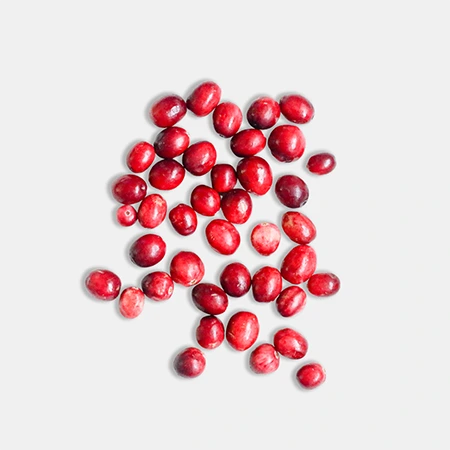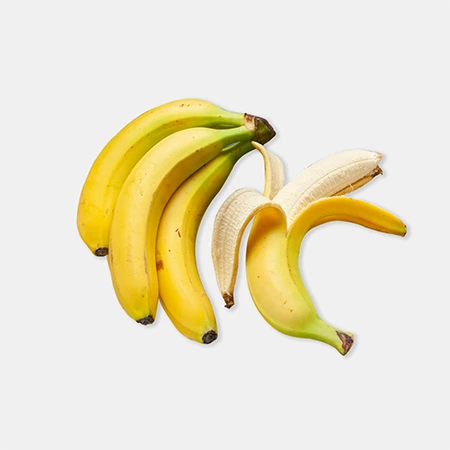 A low-calorie treat, these berries are a great source of vitamin C which promotes immune health. Their high antioxidant content also makes strawberries known to protect the skin.
Source: Egypt
Cranberries are high in vitamin A, vitamin C, and vitamin E. These vitamins boost immunity and promote skin health. Cranberries also contain heart healthy antioxidants that have been shown to improve cholesterol levels and blood pressure.
Source: Canada
Bananas are packed with several nutrients like vitamin C and potassium. They are rich in soluble fibre, making them great for digestion and gut health. Bananas can also help to improve satiety, keeping you fuller for longer.
Source: Ecuador
BENEFITS, EXPLAINED
High Fiber
How this helps me:
Fibre promotes nutrient absorption and the growth of healthy gut bacteria. It also helps to keep the digestive system moving, preventing constipation and reducing symptoms of IBS.
Backed by:
Blueberry, Pineapple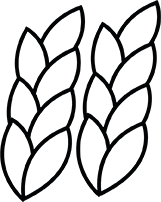 Source of Iron
How this helps me:
Iron is a component of red blood cells. These cells carry oxygen around the body, helping to energize you. Iron also aids in cognitive function, immunity, and skin health.
Backed by:
Cacao, Cranberry, Lychee, Vanilla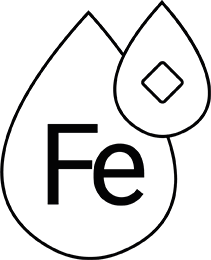 Source of Vitamin C
How this helps me:
Vitamin C is a dietary antioxidant that boosts the immune system, prevents free radical damage, and protects the skin.
Backed by:
Acerola, Açai, Blueberry, Cherry, Mango, Pineapple, Strawberry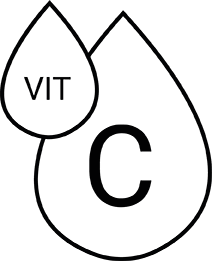 HOW TO PREPARE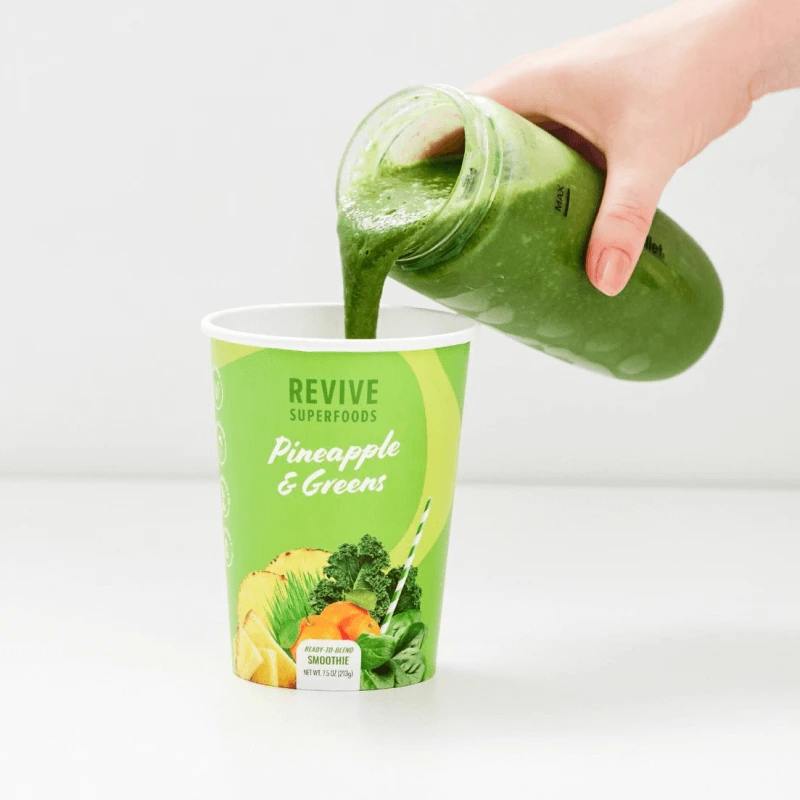 1

Add your favourite liquid into the pre-portioned cup.

2

Pour everything into a blender and serve!
PEOPLE ALSO BOUGHT
Looking for something new? Superfoodies who love Strawberry & Goji Berry also liked these items
11 reviews
4.9 overall rating
Reviews
aaaaa
Too good
Fresh and filling
aaaaa
THE BEST
MY FAVOURITE FLAVOUR. AND AMAZING COLOUR WHEN BLENDED.
aaaaa
:)
It tastes refreshing, I will always order it
aaaaa
No 1
I love it
Tips:
😋😋😋
Wilvie Rose R
June 12, 2023
aaaaa
Strawberry lover
Im a strawberry lover what ever the other fruits mix is I love it it was good

aaaaa
Best berries together
This is a bit sweet for me to start the day but the best on the daytime when you want some dessert.
Tips:
I drink with touch of vegan Vanilla protein and almond milk
aaaaa
Drinkable sweet tart
I was excited to try this blend. This is my 2nd smoothie from this company. I did the suggested blend with water and it was a bit tangy for me. If you're doing a calorie deficit this is the smoothie for you. I would order this one again. It has all of the goodness in this cup. Happy sipping.
Tips:
I added a scoop of collagen and honey to give it a less tangy taste.
aaaaa
Wow
This particular piece it's tasty and delicious
Tips:
Try mixing with coconut milk and a bit of coconut ice cream then enjoy the texture and taste
aaaaa
Just the right blend of tart and sweet - a dreamy drink!
Tips:
Try blending with coconut milk!