Raspberry & Mango
4.4
116

reviews
Introducing the ultimate summer time refresher; Revive Superfoods Raspberry & Mango Smoothie. This vibrant pink smoothie draws on the classic flavour of raspberry and tropical mango to create the perfect combination that is tarty, sweet and oh so delicious.
This smoothie has 10 grams of protein per cup, is rich in Vitamin C and fiber, and is a source of magnesium and iron. Add this summertime sensation to your next box!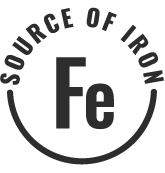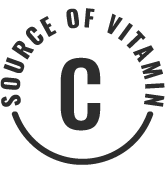 More smoothies
THE GOODS
Mango
Raspberries
Banana
Avocado
Pumpkin Seeds
Pea Protein
Mango Powder
Hemp Heart Seeds
Beets
Lime Extract
Cranberry Powder
HOW TO PREPARE
1. Fill Fill cup with preferred liquid.

2. Blend & enjoy Pour contents into blender, blend, and enjoy!
PEOPLE ALSO BOUGHT
Looking for something new? Superfoodies who love Raspberry & Mango also liked these cups…
116 reviews
4.4 overall rating
Reviews
Khaldoun K
February 22, 2023
Verified Buyer
aaaaa
Revive Superdelicious is a name this product deserves
My whole family love the taste and the ease of preparation.
Hanadi H
October 23, 2022
Verified Buyer
aaaaa
Taste
I love the taste of it
It easy to prepare
Verified Buyer
aaaaa
Yummy in my tummy
I liked how easy it is to prepare, and it tasted even better with coconut almond milk!
Verified Buyer
aaaaa
Delicious
Enjoyed this one so good
Tips:
Added some manuka honey 😋
Verified Buyer
aaaaa
My favourite
This is my favourite smoothie to date!! Super refreshing and wakes you right up. A great morning smoothie. I buy like 3 of these in every box now.
Tips:
Mix with OJ for a tart but tasty treat
Shawnteal L
July 13, 2022
Verified Buyer
aaaaa
Amazing
smoothie was amazing
Verified Buyer
aaaaa
Delicious!
Great way to start the day!
Verified Buyer
aaaaa
Great combination
Love this one, tart and sweet.
Verified Buyer
aaaaa
Mmmm
This is my favourite one that has mango in it. I usually stay away from mango flavours but this has a nice balance with the rasperberries.
Verified Buyer
aaaaa
Delicious
Such a refreshing treat and so healthy and satisfying