Orange & Sea Berry
4.6
317 reviews
The Antioxidant Pre-Workout Smoothie

Also known as sea buckthorns, sea berry is a unique and highly nutritious berry that is a great source of vitamin C, carotenoids, and vitamin E. Including 8 grams of protein and loads of nutrient-rich superfoods, this smoothie is refreshing, citrusy, delicious, and so good for you!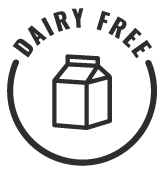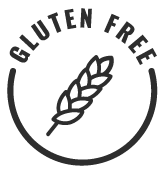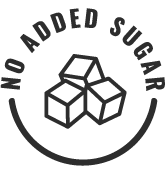 More smoothies
THE GOODS
Mandarin Oranges
Pineapple
Banana
Carrots
Sea Berries *
Pumpkin Seeds
Pea Protein
Chia Seeds
Flax Seeds
Organic
HOW TO PREPARE
1. Fill Fill cup with preferred liquid.

2. Blend & enjoy Pour contents into blender, blend, and enjoy!
PEOPLE ALSO BOUGHT
Looking for something new? Superfoodies who love Orange & Sea Berry also liked these cups…
Reviews
Overall Rating: 4.6/5
based on 317 reviews
aaaaa
Khaldoun87 K
Verified
August 28, 2022
Super delicious
We love the balanced taste, so delicious!
aaaaa
Siyuan H
Verified
August 10, 2022
Fairly good
Light texture
aaaaa
KhaldounYousuf K
Verified
July 30, 2022
Best Smoothie ever
Best taste of fresh orange & sea Berry you can ever have in a delicious smoothie, thanks to Revive. The balance of ingredients is very professionally created.
aaaaa
Ksenia d
Verified
June 24, 2022
Amazing!
I am really happy with this smoothy
aaaaa
Jacqueline A
Verified
May 7, 2022
Refreshing
A very tropical taste, refreshing for hot days
aaaaa
Assad Z
Verified
May 7, 2022
Excellent
My teenagers and their friends love this flavor
aaaaa
Ankit G
Verified
May 7, 2022
LOVE!
Love the bright citrus in this smoothie!
aaaaa
Glorie T
Verified
May 7, 2022
Delicious
I only ordered one with my last order as it was new and I wanted to give it a try before ordering more. I was so disappointed I didn't order more. It was so tasty and just the perfect amount of orange flavour!
Tips:
Order more than one!!
aaaaa
Kailyn G
Verified
May 7, 2022
A good morning smoothie
I do like the flavour of this one. I would say the only fault is that it is always really hard to blend -- I usually have to let it sit out for ~20mins before I can even attempt to blend.
aaaaa
Aldana F
Verified
July 13, 2022
A fav
This one is one of my favs!
More Reviews