Mango & Papaya
4.9
4141 reviews
The Gut-Loving Glow Smoothie

Literally liquid gold, this gut-friendly smoothie will keep you glowing from the inside out. With only 120 calories, it has papaya, mango, and ginger which aid digestion, carrots to keep your gut bacteria happy, and superfoods like flax and chia seeds to stabilize blood sugar levels.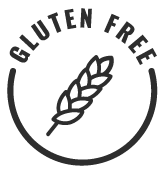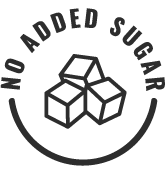 More smoothies
THE GOODS
Mango
Pineapple
Carrots
Papaya
Ginger *
Pea Protein
Turmeric *
Flax Seeds
Chia Seeds
Organic
HOW TO PREPARE
1. Fill Fill cup with preferred liquid.

2. Blend & enjoy Pour contents into blender, blend, and enjoy!
PEOPLE ALSO BOUGHT
Looking for something new? Superfoodies who love Mango & Papaya also liked these cups…
Reviews
Overall Rating: 4.9/5
based on 4141 reviews
aaaaa
Habiba H
Verified
October 20, 2022
More like Carrot & Turmeric
So healthy and delicious.. rich in vitamin C
aaaaa
Siyuan H
Verified
August 10, 2022
aaaaa
Ksenia d
Verified
June 24, 2022
aaaaa
Amira M
Verified
April 27, 2022
Love it
I thought it is going to be so sweety but the turmeric and ginger balanced the taste. It tastes so yummy and it is full of nutrients. Love it
aaaaa
Farhiya E
Verified
May 7, 2022
I wanted to love this one
Don't get me wrong, the concept of this cup of smoothie is nice but just not one of my top fav
aaaaa
Dasom T
Verified
May 7, 2022
My teenagers and their friends love this flavor and one of my favorites
My teenagers and their friends love this flavor and my favorite thus far
aaaaa
Pratha G
Verified
December 1, 2021
It is liquid gold
You feel like youre travelling in Thaïland. I love this exotic mix.
Tips:
Its perfect how it is
aaaaa
Diahanne K
Verified
July 13, 2022
Love the colour!
It blended up so nice and has a perfect sweetness with a bit of ginger kick. I like it and will order it again!
Tips:
vanilla greek yogurt and tropical (no sugar added) juice
aaaaa
Jasmina A
Verified
November 24, 2021
Good, cup wasn't totally full (again)
I'm still disappointed when the cups aren't totally full, but I get that things are what they are. I'm trying to take that in stride. The FLAVOR was very good.
aaaaa
Noorah W
Verified
November 23, 2021
my favorite
This is one is my personal favorite. Love the ingredients and the taste.
More Reviews