Blueberry & Cacao
4.5
3794 reviews
The All-Rounded Powerhouse Smoothie

Bursting with fiber-rich bananas, dates, and cacao, this power smoothie also includes superfoods like blueberries, kale, and maca that benefit your gut bacteria. For an extra touch, we've added avocado and pea protein to give a nutritional boost and keep you fuller longer.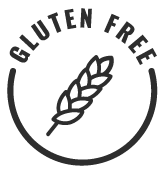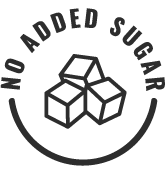 More smoothies
THE GOODS
Blueberries
Banana
Kale
Dates
Avocado
Cacao *
Sunflower Seeds
Pea Protein
Maca *
Non-Alcoholic Vanilla
Himalayan Sea Salt
Organic
HOW TO PREPARE
1. Fill Fill cup with preferred liquid.

2. Blend & enjoy Pour contents into blender, blend, and enjoy!
PEOPLE ALSO BOUGHT
Looking for something new? Superfoodies who love Blueberry & Cacao also liked these cups…
Reviews
Overall Rating: 4.5/5
based on 3794 reviews
aaaaa
Christina V
Verified
September 11, 2022
Superb
LOVED this one! And that secret magic ingredient of kale, wow! Yum.
aaaaa
Siyuan H
Verified
August 10, 2022
aaaaa
Ksenia d
Verified
June 24, 2022
wowowo!
This is my favourite, can't wait for the next week to receive a next order!
aaaaa
Amira M
Verified
April 27, 2022
The best
Full of flavor and nutrients. It takes the color of the blueberries that is amazingly mouth drooling for me
aaaaa
Farhiya E
Verified
April 20, 2022
My breakfast
Delicious! Delicious! Delicious !!!
Tips:
Best paired with vanilla almond milk
aaaaa
Karen A
Verified
April 20, 2022
The most delicious smoothie
This is the most delicious smoothie I've ever had, I LOVE it!!
Tips:
Love to mix it with a scoop of peanut butter and another of chocolate plant protein
aaaaa
Jacqueline A
Verified
April 20, 2022
My favorite
This is my favorite so far. Very tasty.
aaaaa
raven h
Verified
May 7, 2022
Great ingredients
Probably my favourite flavour ingredients wise, as both blueberries and kale are such superfoods, then its still packed with more goodies! Only reason I wont give it 5/5 is this one was more tricky to blend, and the texture of the sunflower sees remnants isn't my fave
Tips:
This one is PACKED! which is great value wise and nutrition wise, but means you need to add a little more liquid than to the top of the cup, and it overflows the cup, so not the best smoothie to make if youre in a hurry as you can't close the lid right away or pour it all in
aaaaa
Mehulkumar P
Verified
May 7, 2022
Excellent
My teenagers and their friends love this flavor
aaaaa
Marliza Z
Verified
July 13, 2022
Great combination
Loved it.
Tips:
Its perfect the way it is
More Reviews