Banana & Cacao
4.6
3775

reviews
The Energy-Boosting, Happy Gut Smoothie

Start your mornings right with a fiber-rich, energy-boosting, guilt-free smoothie. This chocolate and banana smoothie is an incredible fusion of superfoods that promote digestive health and give you an extra kick to get through your long mornings or afternoon slump.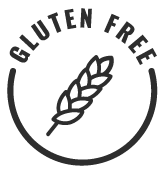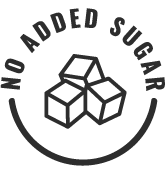 More smoothies
THE GOODS
Banana
Zucchini
Parsnips
Chickpeas
Dates
Cacao *
Sunflower Seeds
Pea Protein
Coffee
Maca *
Organic
HOW TO PREPARE
1. Fill Fill cup with preferred liquid.

2. Blend & enjoy Pour contents into blender, blend, and enjoy!
PEOPLE ALSO BOUGHT
Looking for something new? Superfoodies who love Banana & Cacao also liked these cups…
3775 reviews
4.6 overall rating
Reviews
Verified Buyer
aaaaa
Amazing
Highly recommended
Tips:
You can add oats and protein powder
Rajeive C
August 28, 2022
Verified Buyer
aaaaa
Delicious
We love the super taste
Verified Buyer
aaaaa
Chocolate
Good with chocolate protein shake
Verified Buyer
aaaaa
Delicious combo
Great taste
Verified Buyer
aaaaa
Full of wholesome goodness
My family loves the combination of healthy food in one cup. The taste is great for my picky eater kids! My husband is a vegan and loves all goodness inside the smoothies! I initially set my delivery schedule every 4 weeks but immediately changed it to weekly after trying the cups!
Verified Buyer
aaaaa
Top Fav!!
This one right here has my heart!! One of my favourite smoothies. I can literally order a whole box of it 🙌🏾
Verified Buyer
aaaaa
Amazing taste!
It's yummy and easy to have your daily dose of veggies :D
Tips:
Make it even tastier with peanut butter
Jacqueline A
April 20, 2022
Verified Buyer
aaaaa
Flavorful
I'm definitely a fan of all the cacao flavors. Tasty and makes you full.
Verified Buyer
aaaaa
Great ingredients
I love the ingredients in this flavour, I love the fact it has protein and coffee, and 2 different types of veg in addition to fruit. That being said, the flavour is not my fave: I wish there was more of a cacao flavour or even coffee flavour as I couldn't really taste either. Also, the texture of this one is not the best, very thick with small chunks of sunflower seeds and chickpea remnants, so if you want a very smooth smoothie this one may not be it.
Tips:
After filling the cup to the top with your plant based milk, add a splash more into your blender or it will be very hard to blend with a too thick consistency (more like smoothie bowl than smoothie)
Verified Buyer
aaaaa
Excellent
My teenagers and their friends love this flavor